the Map is where the main story begins, it features the chaos, and varities of battles.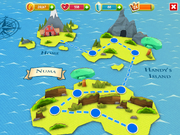 there are certianly 4 places on the map: the numa, the Red Reef, the Crystal, and at last, the Great Barrier.
the Numa
the
Numa
is where the player starts off at the beginning, also including a torament. the last level is where the show-off Tom Board battles you with a level three
diggster
, a level 3
Whipster
and a level 2 whipster.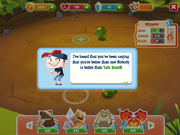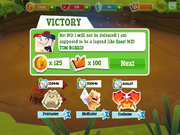 first battles feauture Handys training sessions, starting with a Hornster, a Diggster and a Whipster. the second part is the tornament, ending with the show-off Tom Board.
the Red Reef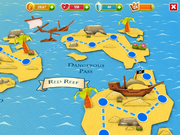 the Red Reef is the second stage of the adventure, storngly featuring the scissor brothers and the Dark keeper, who are attacking the player for the whole time. the player may have a little trouble with valcumster. first battles are battles against the scissor brothers, then the find the Dark keeper
, (below), who appears to be a girl with purple hair and green eyes. the last battle is against the Dark keeper.
Crystal
the Crystal is where there are annoying knights and a lord, who doesn't let the player pass the island, they also capture sally, who the player has to save in the end.
Ad blocker interference detected!
Wikia is a free-to-use site that makes money from advertising. We have a modified experience for viewers using ad blockers

Wikia is not accessible if you've made further modifications. Remove the custom ad blocker rule(s) and the page will load as expected.